About the Mill Run Builders Construction Team
Mill Run Builders is a family-owned and operated construction company located in Chester County, PA that services Chester County, PA, Montgomery County, PA, Delaware County, PA as well as projects in the greater Philadelphia Area. Daniel Kauffman, the owner, started framing houses in 2015. Daniel's dream was to work upfront with customers and manage his own business. Eventually, he was able to start his own business - Mill Run Builders.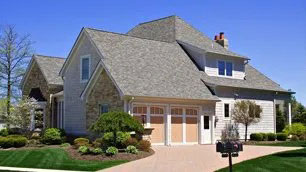 Mill Run Builders quickly became more than just a framing company. We've now grown to provide our customers with a large variety of construction and building services from framing to decks, siding, reroofing, pole barns and more. We cover it all! We pride ourselves in developing positive relations with our customers and strive to provide the highest quality of work on each project. We can happily say we deliver quality construction services through quick, fast, and direct communication with our customers, a value-driven price (which often matches or beats our competition!) and putting our Amish heritage into each construction project. Our philosophy of integrity, responsibility, and quality has led us to be very successful and make a lot of clients very happy. Below you will find 100% unaltered customer testimonials. If you would like us to provide you with references, please let us know, and we can gladly provide you with past customers who can attest to our professionalism, quality of work, and responsiveness. Thank you for considering Mill Run Builders.
message the experts
Testimonials
Our Customer Testimonials
Newtown Square, PA

Nick - New Roof, Siding, & Gutters Installation
Glad I called these guys! We had called about 5 roofers and were not overjoyed by their service and their price seemed very high. We called Mil Run Builders and got a call back within 1 business day. He came out and quoted the same roofing job AND added siding/gutters and was still thousands less than the other guys. I am not kidding. His quote was 15-40% less than the other quotes. We saved thousands choosing him to do the job to our home in Newtown Square, PA.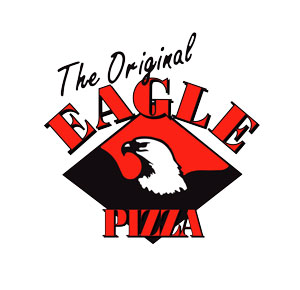 Now that everything is all said and done - I had to write a review commending him on his expertise and his initial quote. He was on time, kind, curious, and professional. Good quality, great value, very Professional, responsive, and on time too. The entire construction crew was also very friendly, pleasant, and professional. We have now referred him to over 5 other friends/family/neighbors and each one has been overjoyed with the level of care and service they received. We highly recommend Mill Run Builders and look forward to utilizing them again in the future for our custom Shed project and a very close friend of mine is already in contact with him regarding adding a custom 2 door garage to home as a home addition. My friend is very happy with the quote and will be utilizing his services in the near future. So if you are looking for a home addition, adding in-laws quarters, adding a screen porch, or some other type of home addition - stop searching for a contractor - make Mill Run Builders your first call - you will be glad you did! :-)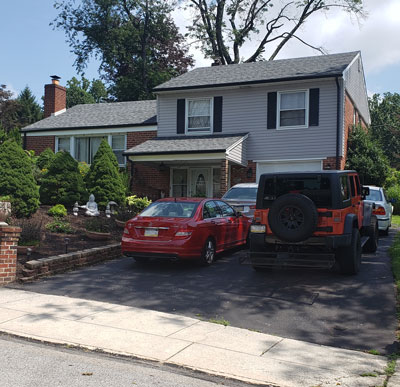 West Chester, PA

Tony - Complete Addition including great room and full bath
I hired Mill Run Builders and Daniel Kauffman to construct a 968 sq ft addition to my home that included a Great Room and a full bath. I chose Daniel's company, first, after reading other reviews and testimonials on their web site, and, second, after meeting Daniel in person. Let me begin by indicating that I very highly recommend Daniel Kauffman and Mill Run Builders. Permit me to add some details so that you can better judge the reasons for my rating.

Daniel Kauffman and his entire crew were courteous, professional, friendly, knowledgeable, hard working and had excellent, responsive communication, not only with me, but also with municipal inspectors, something I valued. Not to be minimized, his pricing was very competitive. More importantly, he delivered quality craftsmanship. These attributes extend to his subcontractors as well. Let me conclude by saying, if you can design it, Mill Run Builders can build it to exacting standards. And you need design advice along the way, Daniel's experience is invaluable. One other thing: Daniel and his crew are just good people.
Broomall, PA

Mark - Custom Shed Construction & Installation
daniel from mill run builders started the job today, a job that some people didn't want to get into. so far he really has done great work and a lot got done today. he will be back tomorrow to continue the job.. the job is a 13 x 20 shed built sandwiched in between a 24 x 50 garage and a 18 x 20ft shed, looking foroward to start moving my equipment back into the new shed.. great job so far daniel, its now 4 working days later, i added a lot of other work for mill run builders to do. he did such a great job , nice and neat and cleaned up after finished. he also did a job for a friend of mine who i recommended from the work that daniel did for me. his work and his company is # 1 and his father is a really good man
Honey Brook, PA

Manuel - New Pole Barn Construction & Installation
Great company ! I had one barn built by Daniel Kauffman and I am really happy with the outcome really professional and fast service. I truly recommend this company for any work you need done !
When I called Daniel to bid on my project, I had very little to go on other than a couple of good reviews on Mill Run Builders' website. Call it intuition, but I'm thrilled that I followed my instincts. Daniel built our two car garage, mudroom addition, and deck. He quoted an excellent price and delivered high quality workmanship. Daniel proved flexible in addressing a couple of field changes I requested. His work crew, as well as his electrical and HVAC subcontractors, were friendly, respectful and top notch. Despite dealing with material shortages, Daniel was able to complete the project ahead of the anticipated date. I would use Daniel again on any future building project, and I highly recommend Mill Run Builders!
We contracted with Mill Run Builders to build a deck that replaced a paver patio that we kept having problems year after year. When Daniel and his crew arrived they hit the ground running. At first I was a bit concerned about the deck possibly having bounce to it because of the span (16 ft.) but Daniel assured me when he was finished I would have NO bounce and he was right on the money! The deck is as solid as a rock. My wife is already talking about future projects and we would definitely consider using Mill Run Builders again.
Coatseville, PA

Rhonda C.
Mill Run Builders just built a roof over our deck and it is GORGEOUS! They are hard workers and listen to what you want. Highly recommend!
Mill Run added an addition to our home, some new windows and siding. The house is completely transformed. Daniel and his guys are very professional and do an excellent job!